Farm fresh pasture raised EGGS
Eagles Range is a gorgeous 120 acre farm located in Jindabyne with amazing views of the Snowy Mountains. Using traditional natural farming techniques and rotational grazing, we are learning about and practicing regenerative agriculture.
As a small family farm, we keep Heritage Hens. These traditional purebred (and some heritage cross-breds) produce a rainbow of coloured eggs. Keeping heritage hens isn't just about the beauty of their coloured eggs; it's also about preserving history and connecting with traditional farming practices.
We also keep Isa Browns (a hybrid breed) that are the most wonderful egg layers. Our layers are housed in chicken caravans which we tow around the farm to practice rotational grazing. The girls get to graze and forage all the time. With less than 100 chooks per hectare, these girls produce eggs which are "better than free-range."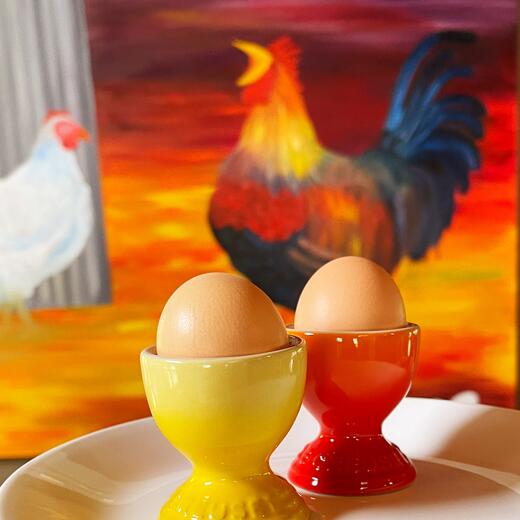 When you have an abundance of eggs then of course you have to make vanilla slice. Vanilla slice, with its luscious layer of creamy custard and flaky pastry,...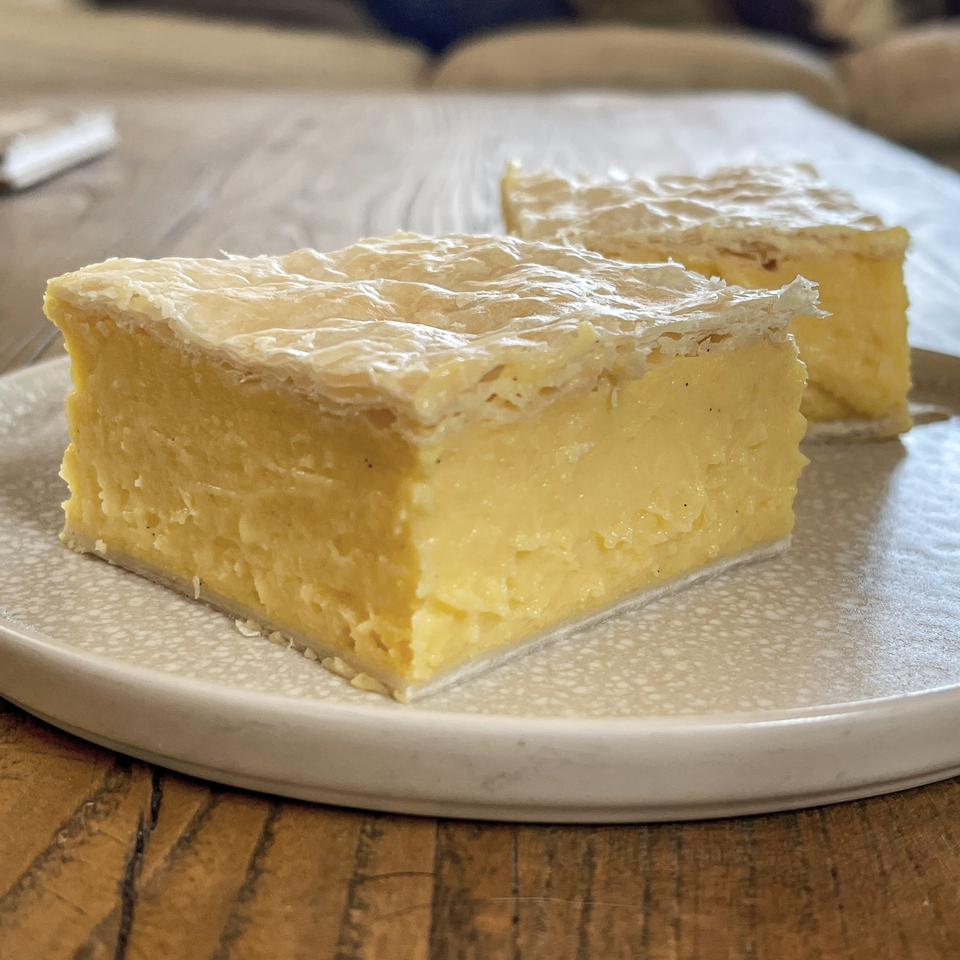 "Fascinating Rainbow Eggs" Sarah
The kids were so fascinated by all the different coloured eggs, but they were also truly delicious. Next time we visit Jindabyne we will be making sure we get some more. We just can't get eggs like this in Sydney. What a taste difference. Thanks so much
"The best eggs we have had" Katie and Ben
There is nothing like fresh farm eggs and the eggs from Eagles range are the best! So great to see that the chickens are so happy grazing around the pastures.